It's about 10 years ago I searched for a pair of knee-high boots created especially for men. Like today it was hard to find some. But one day, I could not trust my eyes: a brand called Belmondo offers a mainstream pair of boots for quite a normal price, only made for men!
In this time, I was in the beginning to find my own shoe style, although I already tried different pairs of tall boots. With my uneducated fashion knowledge and feminine designed boot models in this time, it didn't work well. Furthermore, I did not have much money to spend, so the only boots I could try were cheap ones which didn't fit well.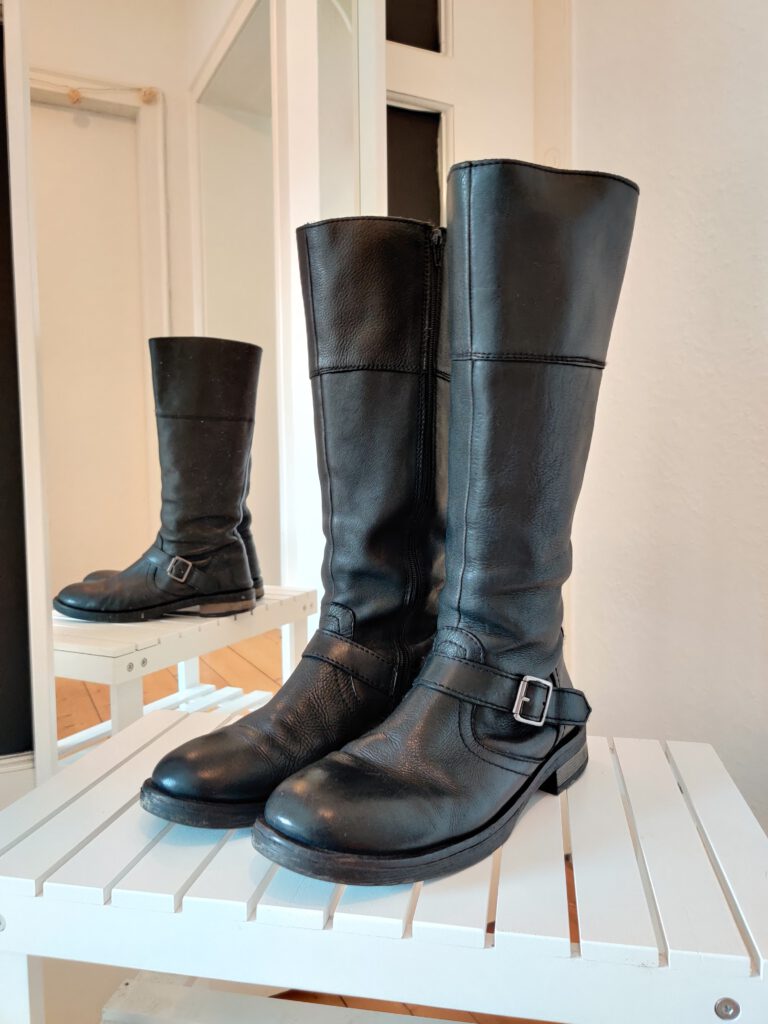 With this pair of boots Belmondo is the first brand which offers men boots in a normal price range. This is the reason why I did not hesitate to order them as fast as I can. Until today this model is the first and last normal pair of tall leather boots for men in the mainstream shoe sector, although it was in the winter collection for several years. I saw some men wearing them in public, but the availability of the boots was so bad that many men did not noticed that they were available. Unfortunately, only a hand full of shops listed them in their (online-) stores.
Today I am a proud owner of this model of tall boots for men. Mine are black ones and I love them very much. Wearing them feels special in a way. When I'm walking in the Belmondo boots, I'm much more confident, as with normal (women) boots. Maybe one reason for this feeling is that you can answer: "These are men's boots.", if someone talks to you. Another reason could be the good feeling of knowing myself that I'm walking in men's boots. And all in all: they just fit very well and have a very masculine look.
Sadly, the brand got shut down slowly by a new owner and they do not sell shoes anymore. The consequence is that the era of the only Mainstream-Tall-Boot-Model for men gets to an end. I wish other brands catch up with that idea and just try to offer one or two models of tall boots for men. They will see that there is a community and they will sell well.
Do you know other brands in the mainstream sector which are offering tall boots for men? Or are we doomed to search in the lady's section forever? Feel free to leave a comment!