I am currently looking for simple black boots. They shouldn't have any extras, no buckles, no special seams. They should only be knee-high and with black smooth leather – that are the only things I want. And I never thought it would be so difficult to find a pair of them. I already ordered several boots to my home, but unfortunately there was everything – just not the right pair: poor quality, poor price-performance ratio, or they did not fit properly. Nethertheless I want to show you the boots I ordered.
Black outdoor biker boots by Travelin
First I ordered a black pair of Travelin boots, which visually got my attention. They have a buckle at the top of the shaft, but it's really not noticeable. On the pictures I liked the boots because of the coarse, smooth leather and the warm lining. Besides to the buckle, the boots were kept absolutely simple, with a normal flat block heel and no other extras.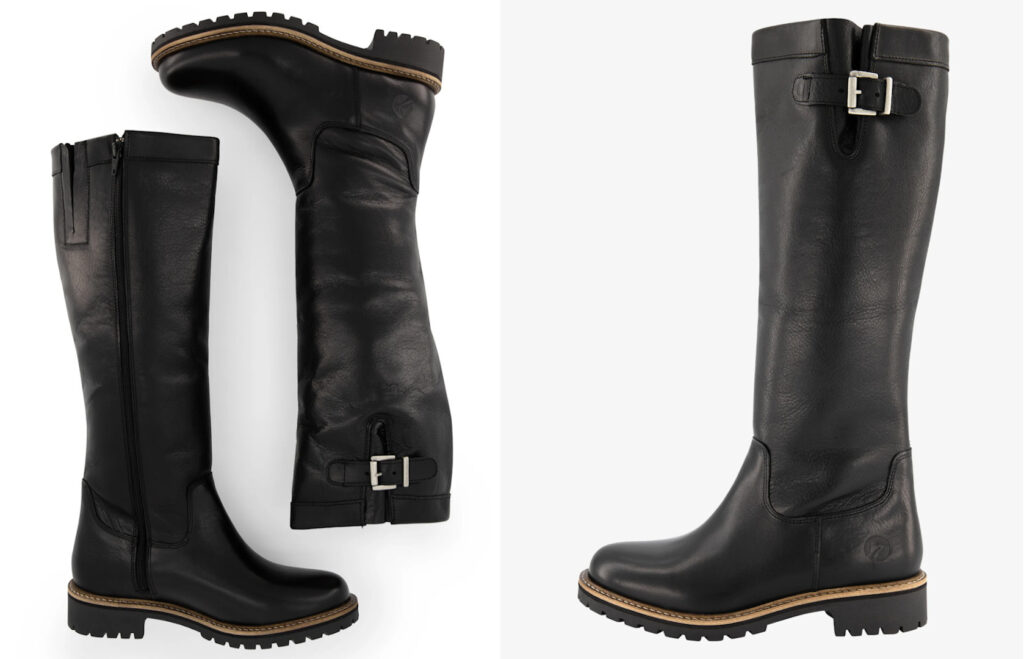 But unfortunately when they arrived I realized that the boots, or rather the material, are not worth their price. With a purchase price of around € 240, Travelin's boots are already in the upper price range. But the leather did not look smooth, but in some places even felt like a piece of cardboard and my feet hurt when walking due to the very hard, unyielding material. It's a shame, because visually I like the boots really much when I tried them on. Due to their slightly rough look they actually look like real men's boots.
Black boots by Cox
I made my second try with this absolutely simple black pair from the brand Cox. They are only half the price of the Travelin boots. For this amount of money I would probably have kept the Travelin boots. What I particularly like about these black boots is that there are no optical features at all, except that they are black knee-high boots.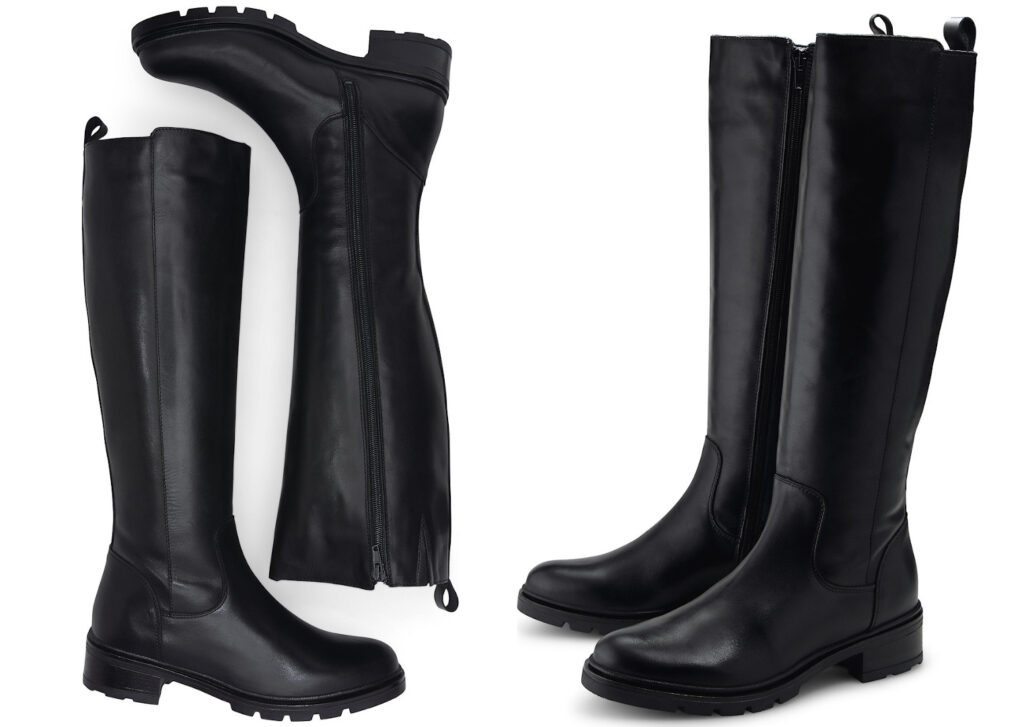 Maybe you will now say that there is missing something which is making this pair of boots special. But I say: the missing of anything is making them a very special pair of boots. Plain black boots are easy to combine with almost anything to create great outfits. And that's exactly why I would really like to have these in my closet.
Unfortunately, I had to send this pair back as they were cut a little too narrow for my feet, as beautiful as they looked. This is why we men need boots for ourself: all of these boots I found in the women's section and because of that, there is no possibility I can get them in a bigger size. Since I have a rather unfavorable foot size somewhere between EU 42 and 43, most boots fit me wonderfully in the biggest women's size EU 42. But of course it never works with the most beautiful.
Black boots by Marc O'Polo
A look to the future: my last attempt will be these black boots by Marc O'Polo, which have a noticeable seam around the middle of the shaft, but are otherwise less noticeable. What I particularly like about these boots is the slightly raised "plateau" sole, which makes them look a little coarser, which also makes them look more masculine. I hope you guys are as excited as I am.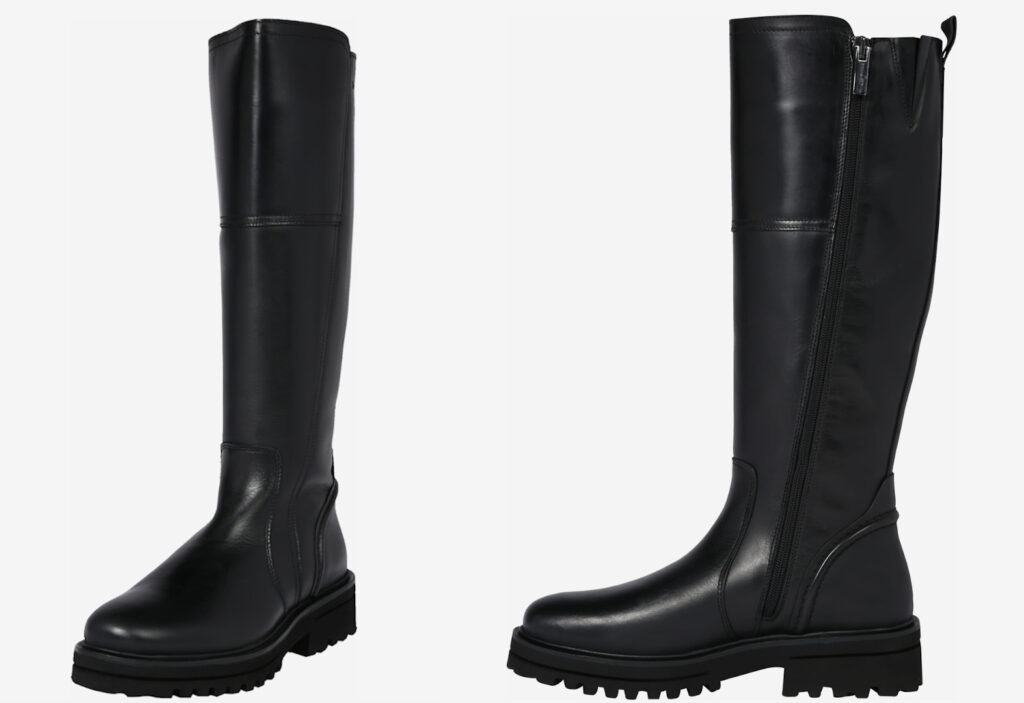 Do you have experience with searching the perfect pair of boots for you? What do you think about the black models I chose to try on?