Time goes by a little slower over the Christmas days. There are no obligations and you can finally just do nothing for a while without feeling guilty. The shops are also closed and my head, which is normally always looking for new boots, takes a break, too.
So I decided that now is the perfect time to introduce my current favourite boots. I couldn't really decide myself, which is why I chose two pairs. I'll treat myself to this luxury.
Timberland 14-inch lace-up boots in brown
The Timberland 14-inch boots are really special. On the one hand because they are surprisingly rare and still continue to be offered, on the other hand they are really the most comfortable boots I've ever worn. Since you can configure the boots completely yourself on the Timberland website, there are hundreds of options how these boots can look. I already bought these boots in three different versions: black and yellow suede boots and my current favorite pair: dark brown smooth leather.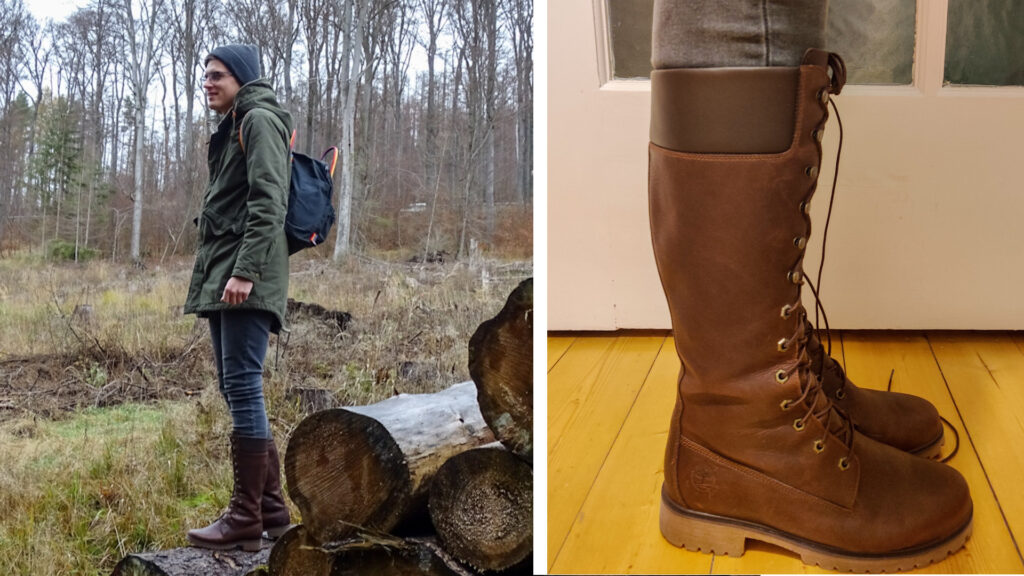 The boots look both elegant and sporty on the leg, depending on how you combine them with the rest of your outfit. The leather and the shoes itself have a very high quality, so they can withstand a lot. My brown Timberlands have already done a few hikes and still look wonderful. Ultimately, I can say that they are absolutely worth the money, even if the purchase price may put some off at first.
Gabor riding boots in black
These aren't real riding boots, but they look like them. These black boots from Gabor impress with their fine, black smooth leather that feels buttery soft both in the hands and on the feet. Another special feature is the shaft width, as this model is one of the few offered with different shaft widths. So every person can choose between the different widths and see which boot fits best on their own leg. Actually, this should be available for all boots in this price range.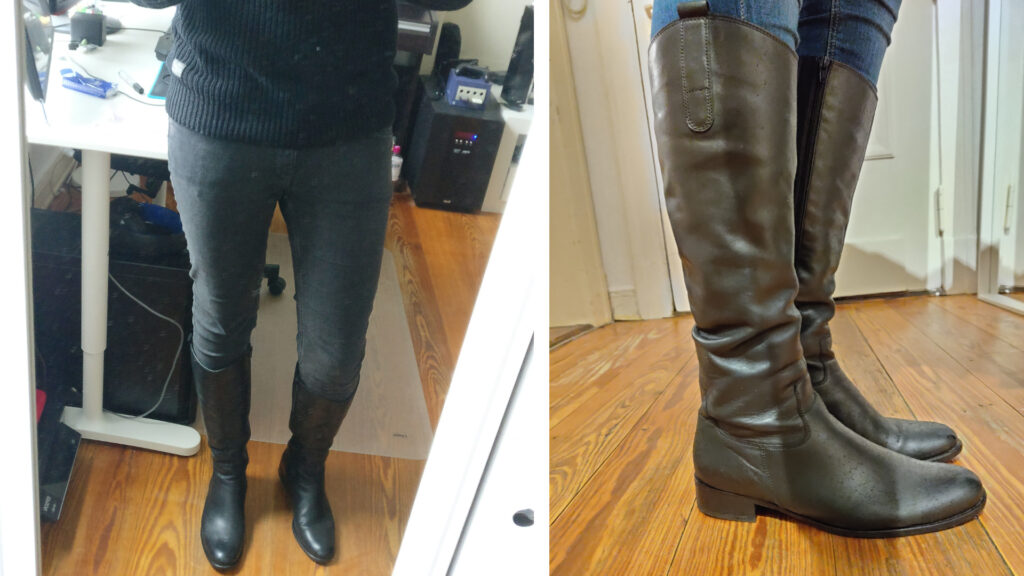 With a purchase price of just under € 180, the boots are not very cheap either. Due to the very good fit and the quality of the leather, they are definitely worth it. Only the shoe sole is not very convincing, as it is very thin and therefore rather unsuitable for cold days or snow, but you can have that fixed by a shoemaker for little money.
All in all we see, that it doesn't always have to be new boots to be happy. Sometimes it is enough to look into the shoe cupboard and be happy about what is already there. 🙂