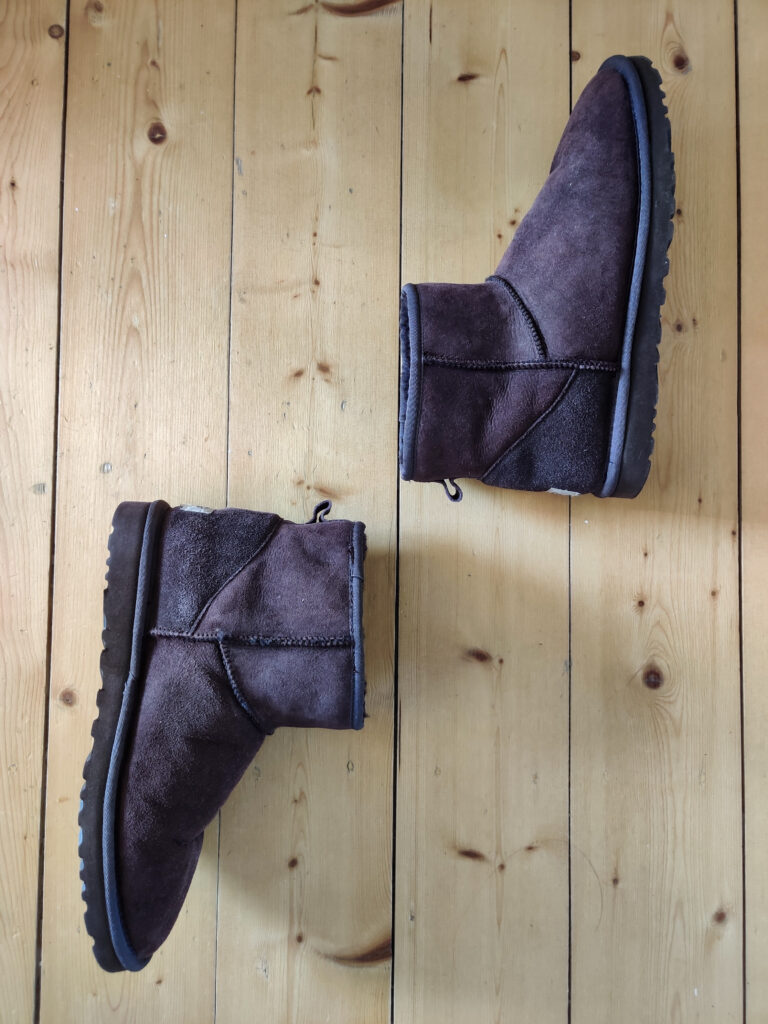 In the world of shoes, there is probably no bigger issue than UGGs. Many love them, but just as many hate them. And it doesn't seem to be anyone in between. UGG boots are those types of shoes that look so iconic that they owe their name to their company. And let's not fool ourselves: with all the copies selling in the world, only UGG boots are the true sheepskin boots.
I ignored these shoes for years after they came into our fashion world. On the one hand, this was due to the fact that they are not really noticeable and on the other hand, that they were of course only worn by women. But when I found out that UGG boots were originally invented for men too, they got my attention – because history seems to be repeating itself here. As with knee-high boots, fashion has changed in such a way that men no longer wear UGG boots, but rather the style has been adopted by women. A tragedy!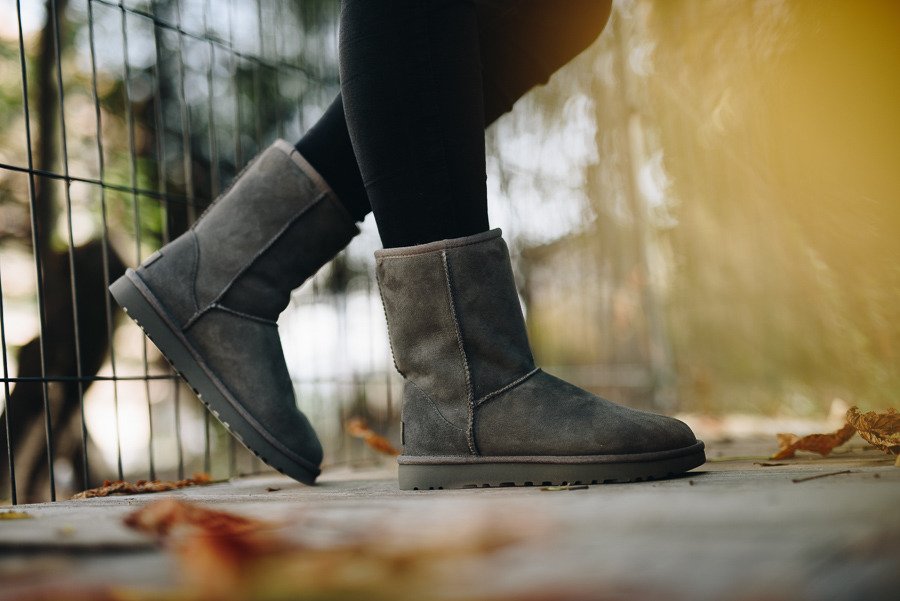 When I got the first pair of these boots in my hands, I immediately realized why they are so popular these days. UGGs are actually the most comfortable boots I've ever worn. This is of course due to the choice of material, because these shoes are made of nothing other than sheep's wool, suede leather and a light sole. And that is the second factor that makes these boots so comfortable, because they are not only comfortable because of the unbelievably large amount of sheep's wool, but also because of the comparatively light sole. While other winter boots are particularly heavy to suggest warmth, these boots do it that way. Ultimately, you can describe it this way: You can just as easily wear these shoes as slippers at home without getting the feeling that you have street shoes on your feet.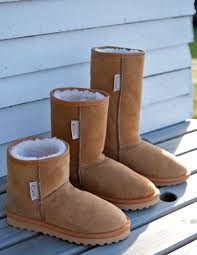 If you want to buy UGG boots, you can now choose between five different versions of the shaft height. The most familiar are probably the three models Tall, Short and Mini. At least the shorts and mini versions are also available in men's sizes every year, which is a good sign from UGG. Other manufacturers also offer the tall version for men. The ultra mini version and the overknee UGG boots, which are strongly based on the current trend of slouchy boots, have recently been added. And after all: these were also worn by men at the fashion shows. It has to be said that knee-high boots are also worn more often by men there. Only in the everyday world they have not yet arrived.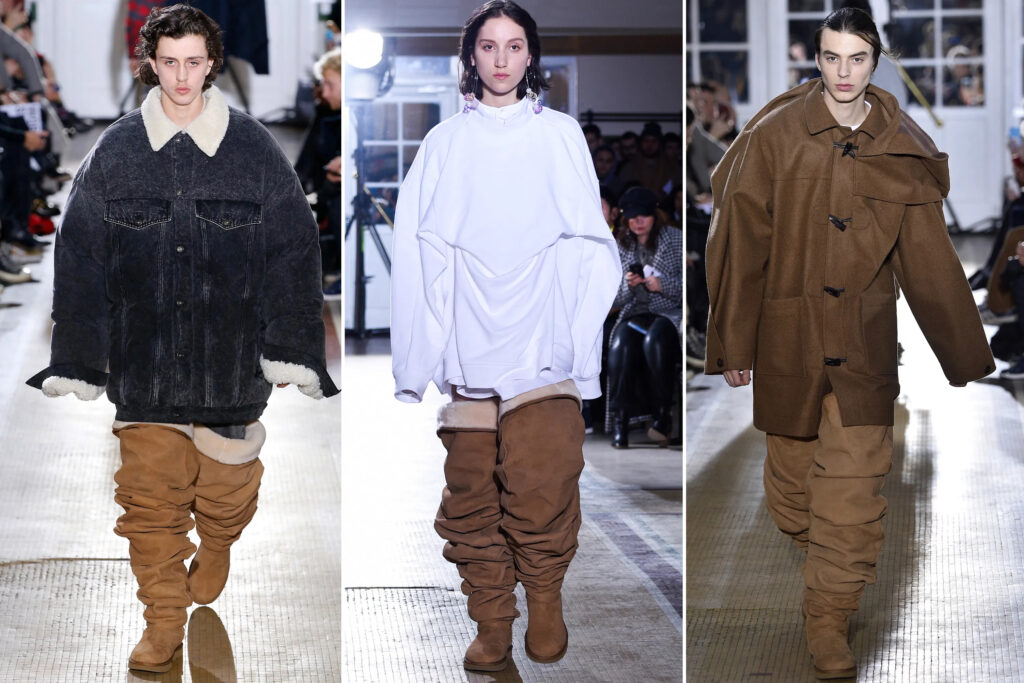 But let's stick with the classic variants. I myself have owned two different pairs in my life, with my first pair being a dark grey classic short model. I bought this pair when I was still at school and also wore it to school in winter, which of course led to different reactions. Today, chocolate brown Mini UGGs accompany me, but I rarely wear them. Why? Unfortunately, because my style is so oriented towards tall boots, that the Mini UGGs often don't match the rest of the outfit. Sounds weird, but it is true. Personally, I think that you can wear a little looser pants with UGGs, which I hardly own these days. Because of the boots, my closet is filled with skinny jeans only.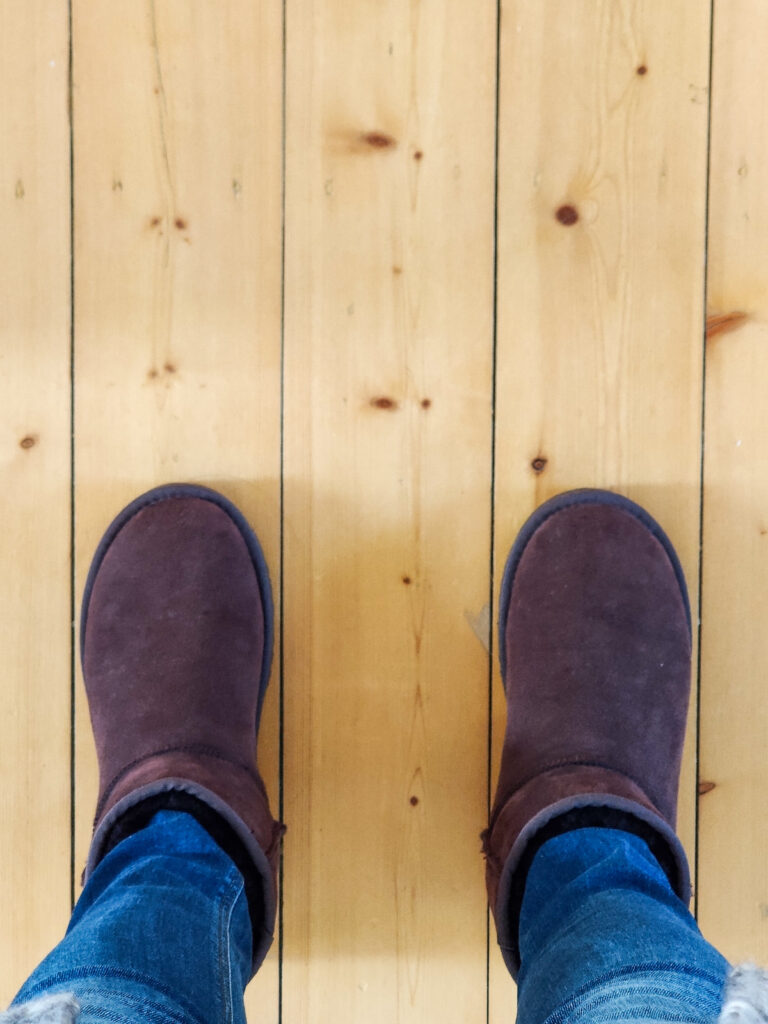 Ultimately, I think that this hatred of UGG boots is absolutely unjustified. Yes, there was a time when almost every woman in the world wore UGG boots and yes, they don't meet the classic female standard of fine and figure-hugging boots. But that doesn't mean these boots deserve these negative reactions. The cosiness and warmth speak for themselves.
Just because they are so bulky, UGG boots are a perfect chance to be recaptured by men. With loose pants, which almost every man wears for lack of alternatives, these boots actually fit to every outfit. Knee-high boots could also celebrate their comeback through the UGG Tall boots and who knows – maybe that spill over to the other boots too?
What do you think? Do you own a pair of UGG boots and do you wear them?